There are many dentists out there, so why should you choose us? Here's why!
We have extensive experience in catering to dental cowards.
We very rarely have to refer you to a specialist due to the advanced training required to be a Master in the Academy of General Dentistry along with Dr. Clements' 35+ years of experience in dentistry.
We listen to you so that we can carefully avoid repeating those bad dental experiences you may have had.
We apply the anesthetics so gently that, like many of our patients, you may not even feel it.
We will always give enough time for the anesthetics to take full effect.
During examinations, we will not poke at those sensitive areas you are already aware of.
We provide services in virtually all areas of dentistry.
Using high tech 3D digital scanning, we are able to see a complete picture of your mouth and jaw structures and possible problem areas, thus allowing for a more accurate plan of treatment while reducing any risks.
My diagnosis and treatment plan will be fully and completely explained to you so that you can make an educated decision about your dental treatment.
Our dental team is 100% dedicated to your comfort during your pursuit of oral health.
As a patient, you will leave our office with my cell phone number for your dental emergencies or any questions you may have.
Charles A. Clements, D.D.S.
Hi! Dr. Clements here! We are glad you are visiting our website and hope to see you soon as another great patient on the way to a happier, healthier and more beautiful smile!
I was born in Waco, Texas, raised in Belton, earned my B.S. at Sam Houston State and my D.D.S. at the University of Texas Dental Branch at Houston, however, my education has not stopped there.
In my 35+ years of practicing dentistry, I have received numerous awards, but the one I am most proud of, and signifies my dedication to being the best I can be for our patients, is the Mastership in the Academy of General Dentistry, which I earned in 1991. Only about 2,200 dentists out of nearly 200,000 dentists across the nation have received this award. A minimum of 1,100 hours of very specific studies from 16 different disciplines of dentistry must be completed. And since then, believe it or not, I have also completed nearly 2,000 additional hours of continuing education in implant dentistry, laser dentistry, cosmetic dentistry, orthodontics, oral surgery, endodontics, periodontics, etc. But what does this mean to you? It means, due to my additional training, we rarely need to refer our patients to specialists. About 99.9% of all dental needs we see, we can meet!
It's hard to believe I have been practicing general dentistry in Kingsville since 1977. That's more than 35 years and I still find dentistry a fun and very fulfilling profession. I am still very excited about what we do here!
If you become our patient, I will:
Examine your mouth,
as though it were mine.
Diagnose the dental problems in your mouth,
as though it were mine.
Suggest treatment options for the dental problems in your mouth,
as though it were mine.
Fully explain any treatment options needed in your mouth,
as though it were mine.
Treat and correct the dental problems in your mouth,
as though it were mine.
But most of all, I will listen,
LISTEN,
listen,
LISTEN… To… YOU!
It's all about YOU — your comfort, your mouth, your future!
Meet Our Team
Our dental team is simply outstanding! We all attend continuing education courses several times a year and meet daily to discuss and plan a comfortable and pleasant dental experience for each and every one of our patients. Most importantly, we put our patients first and try hard to deliver the very best dental care possible — painlessly.
---
Sue Fetterman, Office Manager
sue@kingsvilledentist.com

Thank you for visiting our website! My name is Sue and I am Dr. Clements' office manager. I am proud to say that I have been a member of this great practice since 1987 — that's over 25 years!!! I came to work for Dr. Clements with prior dental experience, both chairside and administrative. However, Dr. Clements' commitment to continuing education and investments in my training have greatly enhanced my knowledge and ability to help our patients. As the office manager, I am here to make sure you have the very best experience possible. From the first phone call to the completion of you treatment, I want you to walk away from our office saying, "Wow! I've never been to a dental office like this one! I need to tell all of my family and friends about this place!"
---
Marcia Faltynski, Lead Dental Assistant
marcia@kingsvilledentist.com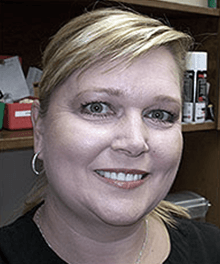 Hi everyone! My name is Marcia and I am one of Dr. Clements' hands in the "back", where your clinical treatment is done. I've worked with Dr. Clements as his Lead Assistant since 1988 — 25 years and counting! Being a known dental coward myself, I get the biggest kick out of helping put patients at ease about their impending dental treatment and making believers out of them. We don't just say we're going to be gentle, we ALL go out of our way to be as gentle as possible — ALWAYS! I look forward to helping to make a believer out of you too! See you at the chair!
---
Vanessa Gomez, Dental Assistant
vanessa@kingsvilledentist.com

Hello! My name is Vanessa Gomez. I was born and raised in Kingsville. I have been a dental assistant for Dr. Clements since 2011. I always knew I would be in a profession where I could help others receive love and care. I can truly say that I have a PASSION for what I do here. I can also promise you, whether you are a current or future patient, I, as well as the rest of our team, will give 100% to make your dental visit the best possible! My favorite part of this job is watching my patients walk out dentally healthy and with a huge smile on their faces!
---
Michelle Hinojosa, Administrative/Technical Assistant
michelle@kingsvilledentist.com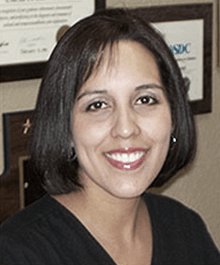 Hi! My name is Michelle and I have worked in the dental field since 2009, and here at Dr. Clements' office since 2012. In addition to helping with a limited number of clinical procedures in the "back", I also assist patients in determining which of our many financial options will work for them. I really enjoy the diversity of my job whether it's helping with insurance and finance or just putting patients at ease with their upcoming dental treatment. Best of all, I enjoy watching them walk out with a great big smile!
---
Janet Dolan, Registered Dental Hygienist
janet@kingsvilledentist.com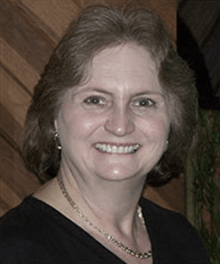 Hi! My name is Janet and I am the dental hygienist here in Dr. Clements' office. I grew up in Corpus Christi and continue to live in the Calallen area. I am the newest member of the team, joining in 2012. Although I have been in dentistry for more than 30 years, I am excited to use and improve my hygiene skills, especially in the area of laser periodontal therapy. I am thrilled and honored to be part of Dr. Clements' team and I look forward to meeting all of you and helping you attain your dental health goals through continued excellent care.
---
Cutting Edge Technology
High tech! Advanced tech! Cutting edge technology! These are the terms used on a daily basis to sell us dentists the latest and greatest of technologies! But 35 years of practice has taught me that fancy equipment does not make the dentist. It's the knowledge and experience in his/her head and the skill in his/her hands that truly can make the difference for patients. But that being said, I have also found that from time to time, when the time is right, the right technological advance can mean a huge benefit for patients. This is the case with two new pieces of cutting edge technology that we have recently added to our arsenal of dental tools.
NewTom CBCT 3-D Imaging System
Two dimensional film x-rays have long been a standard diagnostic tool in the dental office, as well as most medical offices and hospitals. When exposed correctly, they were little pieces of "art" that revealed tooth and bone structure, along with abscesses, decay, orthodontic and periodontic problems and more. Then came the digital age, and many dentists moved on to 2-D digital x-rays. I really felt that this early digital technology left a little to be desired as far as sharpness, clarity and diagnostic usefulness when compared to my film x-rays. So I stayed with film. As time went on, actually quite a few years, I began to see vast improvements in the technology along with many possible benefits for our patients.
Then 3-D Cone-Beam Computed Tomography (CBCT) imaging was offered to the dental community. With CBCT we are able to generate an undistorted 3-D view of your head and neck area that we can use to accurately visualize both erupted and non-erupted teeth as well as their location, position and orientation. Conventional 2D radiography can not.
Our NewTom CBCT system uses SafeBeam™ technology, the safest technology available for patient and staff. It automatically adjusts the radiation dosage according to the patient's age and size. A small child receives up to 40% less radiation than the already very low level for a full-sized adult. SafeBeam™ technology automatically and continuously monitors system operations eliminating the possibility of incorrect exposures. Our NewTom VGi uses much less radiation than most other cone-beam systems, and up to 20-50 times less radiation than conventional CT. Now, that's a benefit I want to offer to my patients!
Benefits of 3-D Imaging
The additional data provided by a 3-D view, instead of a 2-D view, allows for a much more accurate treatment plan
More accurately plan for the exact placement of your dental implants
Better assess the bone density of your jaw structure
Evaluation of the TMJ (temporomandibular joint) for osseous degenerative changes
Examination of teeth and facial structures for orthodontic treatment planning
Evaluation of the proximity of lower wisdom teeth to the mandibular nerve prior to extraction
Evaluation of teeth and bone for signs of infections, cysts, or tumors
More imaging data for us with less radiation for you
WaterLase Laser
Laser is another piece of cutting edge technology we have recently added for our patients. This technology is truly amazing! Our laser system was first cleared by the US Food and Drug Administration (FDA) to cut tooth structure in 1998, and since that time it has received numerous additional clearances from the FDA for a wide range of procedures on teeth, bone and gum tissue. Heat, vibration and pressure are the primary causes of pain associated with the use of the traditional dental drill. But cutting hard and soft tissues (teeth and gums) with our WaterLase laser does not generate heat, vibration or pressure, so many dental procedures can be performed nearly pain-free with fewer shots, less need for anesthesia, less use of the drill and fewer numb lips! Additionally, using the WaterLase for surgical procedures reduces bleeding, post-operative pain, swelling and the need for pain medication in many cases. When possible, using a laser is just a better and more comfortable way to get your dentistry done!
Less pain and trauma to teeth, bone and soft tissue
Removes decay without the drill
No shot laser anesthesia means no after-numbness or possibility of side effect from injectable anesthesia
Reduces pain and discomfort caused by viruses and bacteria in canker and cold sores
Less bleeding and swelling after treatment because laser causes less trauma to soft tissue
Less or no post-operative pain due to the laser sealing pain receptors at the tips of nerve endings
Wounds heal faster due to less tissue trauma caused by laser
Crowns fit better with laser re-contouring of bone or gum tissue
Saves more of healthy part of tooth during decay removal
Reduces your chances of bacterial infection due to the laser energy's sterilizing properties
Kills the bacteria that cause pain and infection when used during root canal treatment
Laser-assisted treatment of diseased periodontal pockets can mean faster healing and healthier gums
Faster healing and healthier gums increase the odds on keeping your teeth
Dr. C's Tooth Tips
Personally written by Dr. Clements and published in many area newspapers for well over a decade, Tooth Tips provides public information, education, answers, advice and tips on any and all subjects relating to dentistry. It is so well received by those interested in making more informed dental decisions, that many patients arrive in the dental chair with 1) carefully saved copies of Tooth Tips, 2) more knowledge about their oral condition and 3) sound ideas for treating their own particular dental problems. Click here for the most recent list of Tooth Tips.